Gothic Harp
This is a Kontakt 2.2.1 Instrument, that uses samples from the Gothic Harp soundfont,(.sf2) created by Jason Somerlad. Import the soundfont into Kontakt 2 and name the sample folder "samples". Then unpack the content (2 files) of Gothic_Harp.rar to the parent folder of the sample folder.
Nothing much to be said about the functionality, except the Sustain Pedal (CC#64) works as a damper: pedal down = damped ||| pedal up = un-damped. Imagine you put your hand on the strings, when you depress the Sustain Pedal.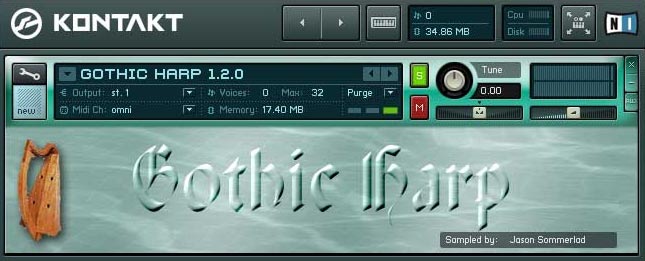 This Kontakt 2 Instrument is free for all purposes, but the samples are the sole property of Jason Somerlad and may be subject to a license fee.